rfriedma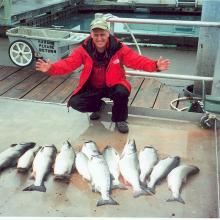 Name:
Richard (Rick) L Friedman
About me:
Recently retired from U of A after 32 years of service. Have extensive teaching experience, 32 years, in the area of microbiology/biology. Also have been active in STEM outreach to high school students. Would be interested helping with your "Trout in the Classroom" program.
Favorite quote:
Fly fishing is like meditation. The Zen of the fly fishing experience is more important than catching trout!
Other Interests:
travel
cooking
Wine Tasting
drinking single malt scotch
college basketball (U of A)